Adore Mastery. Abhor Mediocrity
Our process is driven by our desire for providing true value to each client regardless of the size of your project. We know for you that your project is More Than Just a Barn. Good enough is not enough.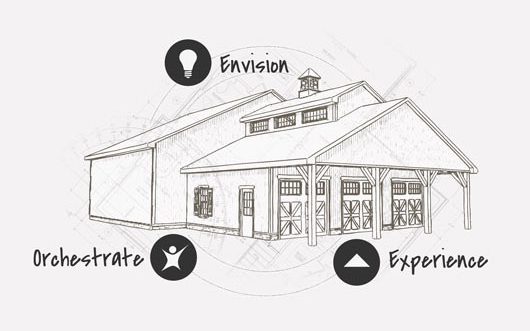 Envision
Clarity Precedes Mastery
During the design, we approach your project from several angles and look for a tailored solution that will be optimal for you. This is not about us – it is about you.
True value begins long before construction begins. You have a dream and we have the experience to develop a plan. Your dream will become reality.
We work with you to design a structure that finds the right balance between all your specific requirements. These can be anything from building use, site conditions and construction efficiencies to animal comfort, traffic flow, equipment selection and ventilation. While solving this puzzle we strive to provide balance and yet never lose the big picture. As a result, your building retains it's aesthetics and character as well as your target budget.
To learn more about POST and begin our process without any obligation be sure to contact us.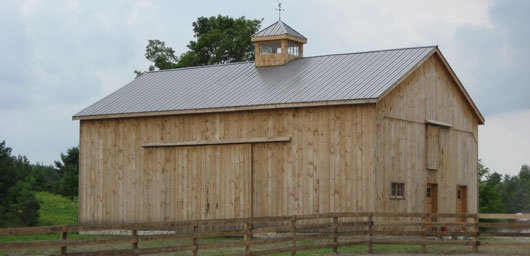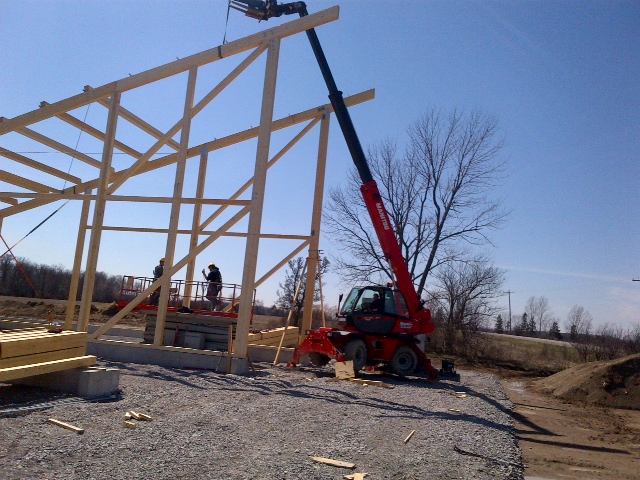 At POST we focus on rural construction, and yet different buildings are best suited to a specific construction method. While we capture your vision and transfer it to paper, we are mentally seeking to optimize the type of construction from the outset. As a result we already have your building virtually 'under construction', creating efficiencies in the building process later on.
In this way we ensure we construct the building with the construction process that best suits. First of all, foundation types can vary such as: concrete piers; foundation walls; concrete footing pads; floating slab or helical piers. In addition the structure can be selected to best suit such as:
There are many factors to a project depending on building type and use. We can help you with these questions, give us a call.
"We are very pleased… really did an excellent job with this somewhat unusual structure. We left them with some interesting finishing challenges and they have risen to the occasion. A thoughtful and well executed piece of work."

David (Erin, ON)
Orchestrate
Variance is Evil
Our team is built to deliver a orchestrated performance! We like to sweat the details and our goal is to bring together your vision and hand you the key. The process involves you in each step, allowing you to lean on us.
Once your vision is captured and a plan is developed, we make a dedicated effort on your behalf to attain your approvals – this is a headache you don't need.
From the moment your construction project 'hits the ground' our outlook remains the same. With detailed planning we ensure your schedule is respected and the project comes to life with precision. We sweat the details from material selection, trade management, delivery order and crew composition to best suit.
To learn more about POST and begin working with a building contractor that has a different approach, be sure to contact us.
Experience
Delivering Confidence
Over the years we have learned that a quality project is of utmost importance. This emphasis on quality has given POST a name to be respected, but is really just the beginning. To us it's more than just following the plans and delivering you a barn. At POST, we believe the building process is an experience. We strive to define that experience.
While it is construction, and it can be disruptive, we take care to make the process simple and well executed. We act as your agents – with your best interest in mind, ensuring everyone is properly trained and working safely with the right insurances in place. Your schedules are treated with respect, because efficiency for us is also how we thrive.
At POST we stand behind our work – we always have. Relationships should not have an expiry date! Our goal is to provide you a great building experience with POST. You may have heard about us in the same way – from another's testimonial. These experiences are the life blood of our business.
To learn more about POST and begin your experience contact us.
"…many thanks for sending your guys to help with the trim: they are all excellent fellows who work extremely hard."

William (Belfountain, ON)